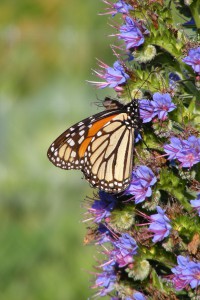 "Kathryn Petruccelli's virtual poetry workshop felt like being in a forest clearing with a word-shaman, away from all the noise of life, where memories and realizations are conjured. She opens the door to her inner process and shares her experience with such care and wisdom that her words themselves inspire new ideas. I came away from each session having generated pages of new material full of unexpected revelations. This crop of new writing, in turn, generated poems I am still polishing while I use the workshop techniques to pry open more vistas. One thing in particular that stands out about Kathryn's teaching style is how it inspires writing as a voyage of discovery. "
– Cleo, NYC
"My writing has grown significantly from taking Kathryn's poetry class. She's introduced me to so many diverse poets and each time engages me in thoughtful prompts that have brought out my creativity. I appreciate her insightful feedback."
– Christine, Oakland, California
"Being new to poetry I began this workshop not knowing what to expect and also a tad apprehensive regarding my writing skills. Kitty's warm and welcoming teaching style and her infectious love of the craft quickly set aside my concerns. In a very short period of time, a supportive and caring community of aspiring poets, writers, and curious explorers was born with Kitty there to guide, mentor, challenge, and support.
I have learned to tap into my creativity and have begun a journey of deeper and more meaningful emotional expression. I will be forever grateful for having had this opportunity. "
– Theresa, somewhere in the foothills of the Berkshires (Massachusetts)
"Kathryn's gifts as a workshop leader are numerous: she is contagiously enthusiastic about poetry and storytelling, she conveys her depth of knowledge about the writing process in ways that are easy to understand, and she shares her insights into other poets' compositions in ways that lead to greater appreciation of each poet's gifts.  She has inspired me and supported me in exploring my own writing as a means to discovery – discovery of the mysteries of how language can convey what is ostensibly beyond words, and discovery of the stories that are hidden within me and find their way out in her writing workshops each week.
I am grateful to be able to participate in the shared experience of her expertise and leadership in a group of dynamic and supportive participants. It is a joy I look forward to each week."
– Susannah, from the hills and dales of unincorporated Monterey County (California)
Dovetail Storytelling Workshop.
Video Invitation for the Poetry Workshops.
Demo Video for Poetry Workshops.